Eczema Fighting Hair Care Therapy
Regular price

Sale price

$56.00
Release the full potential of healthy hair with our Eczema Fighting Hair Care Therapy. Crafted with a natural, nutrient-dense formula, this system is your ally in conquering eczema and defending your scalp against harmful bacteria. Enjoy relief, healing and peace of mind with its triple defense action and experience the joys of long-lasting, blissful scalp protection.
How to Use

Use Eczema Shampoo once a week and condition with Eczema Scalp Treatment. Apply Eczema Scalp Oil 2-3 times per week to seal in the moisture and keep away the itch. Reapply Eczema Scalp Treatment if scalp needs additional hydration.
Recommended Uses

• Eczema and Seborrheic Dermatitis Healing and Management
• Scalp Irritations; Itchy Dry, Flaky, Scaly Scalp; Dandruff; Product Build-Up
• Beard Irritations, Maintenance, and Health

Ingredients

• Eczema Shampoo 8oz: Raw Unrefined Shea Butter, Extra Virgin Olive Oil, Wildflower Honey, Castile Soap; Tee Tree and Neem Therapeutic Grade Essential Oil.

• Eczema Scalp Treatment 4oz: Raw Unrefined Shea Butter, Cold Pressed Extra Virgin Olive Oil; Tea Tree, Neem, Geranium, Lemongrass and Frankincense Therapeutic Grade Essential Oils. *In warm weather butters can slightly melt during shipping and may appear partially full.

• Eczema Scalp Oil 4oz: Cold Pressed Extra Virgin Olive Oil. Organic Calendulla Flowers; Tea Tree, Neem, Geranium, Lemongrass, Rosemary, Spearmint and Frankincense Therapeutic Grade Essential Oils.
Benefits

• Shea butter has powerful calming and moisturizing properties.
• Olive oil It hydrates, regenerates, and maintains skin's elasticity and softness.
• Wildflower honey strengthens hair follicles, minimize impurities and stimulate regrowth.
• Castile soap is a non-toxic, biodegradable soap made from olive oil and other vegan oils. It gently cleanses and is safe for sensitive skin.
• Calendula flower petals nourish the skin and promotes faster healing.
• Neem essential oil has regenerative properties and protects the skin from damage.
• Tea Tree essential oil boosts wound healing and provide soothing relief for irritated skin.
• Geranium essential oil is cleansing and protects the skin against impurities.
• Frankincense essential oil soothes irritated skin by reducing redness, swelling, and itching.
• Lemongrass essential oil is uplifting and promotes the elimination of impurities.
• Spearmint essential oil soothes skin problems and helps with rapid healing.
• Rosemary essential oil gently cleanses the scalp and stimulates growth.
Caution

Essential oils can cause irritation or sensitization. Spot test 24 hours prior to application. If irritation occurs, discontinue use. If you are pregnant or take medications consult a medical professional before use.
Disclaimer

Individual results from all products mentioned on this site may vary. The content on this site does not supplant medical advice and is meant for informational purposes only.

These statements have not been evaluated by the Food and Drug Administration and are not intended to diagnose, treat, cure or prevent any disease. Always consult your Physician before use of any product.
Share
CLEAN | RESPONSIBLE | EARTH CONCIOUS

Complete your self-care therapy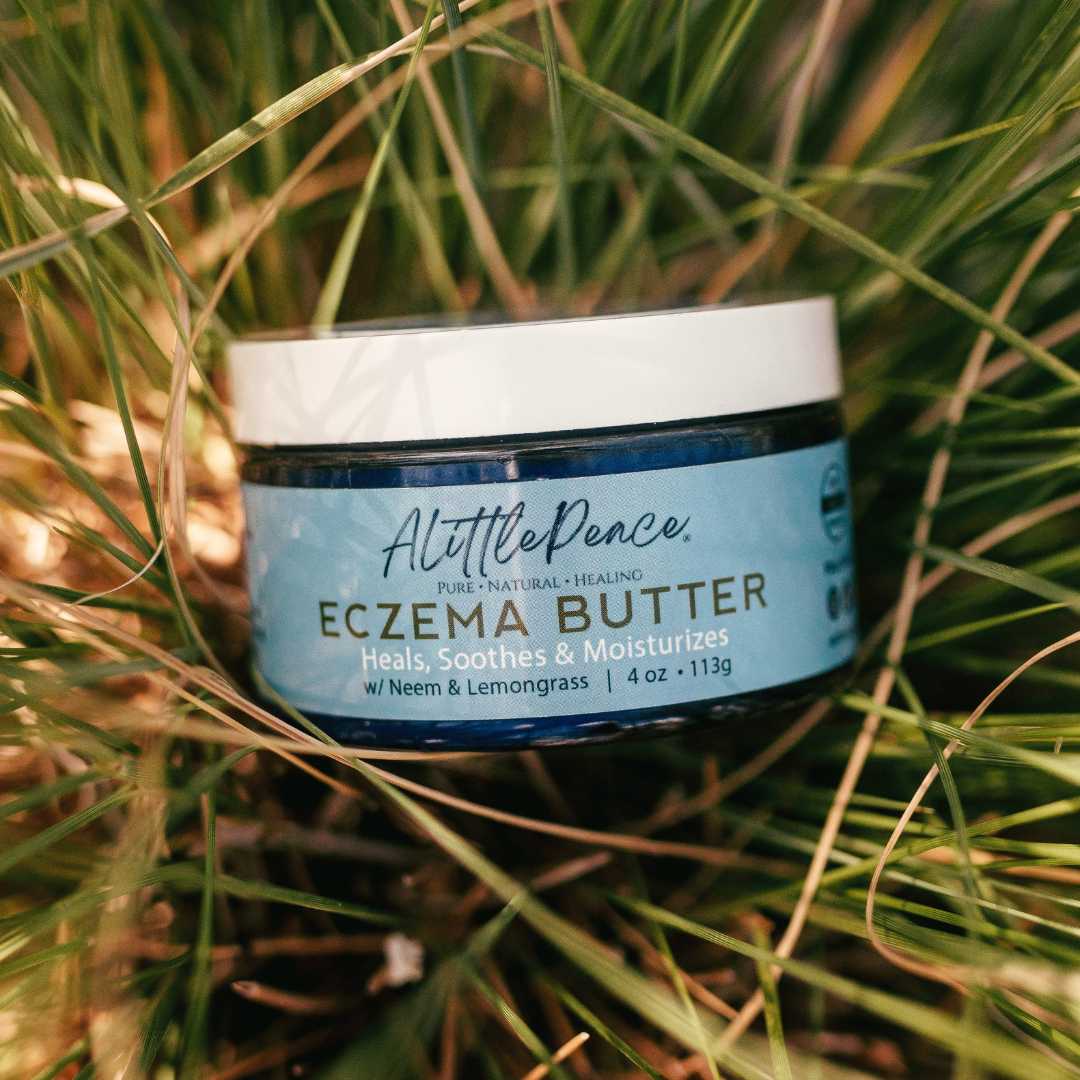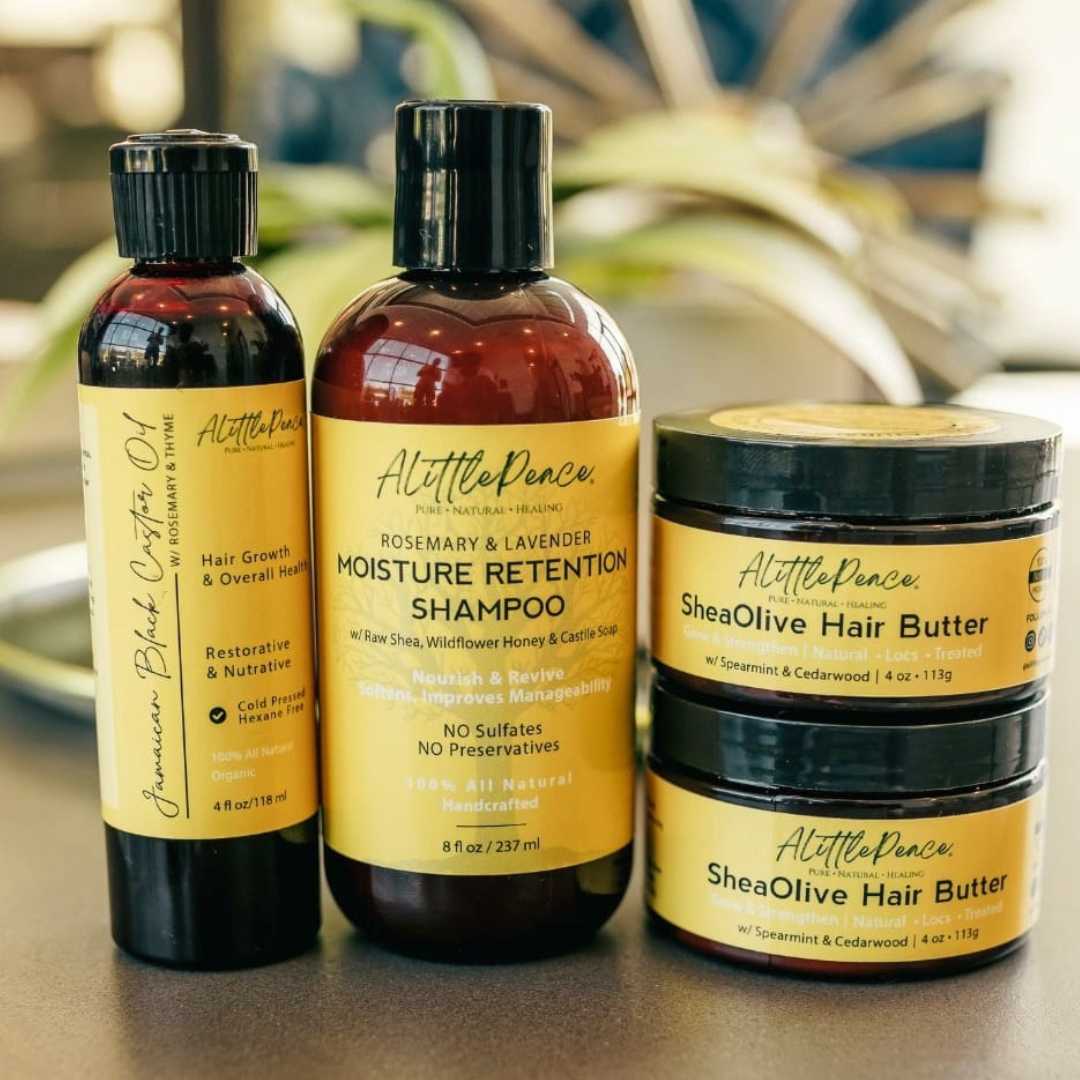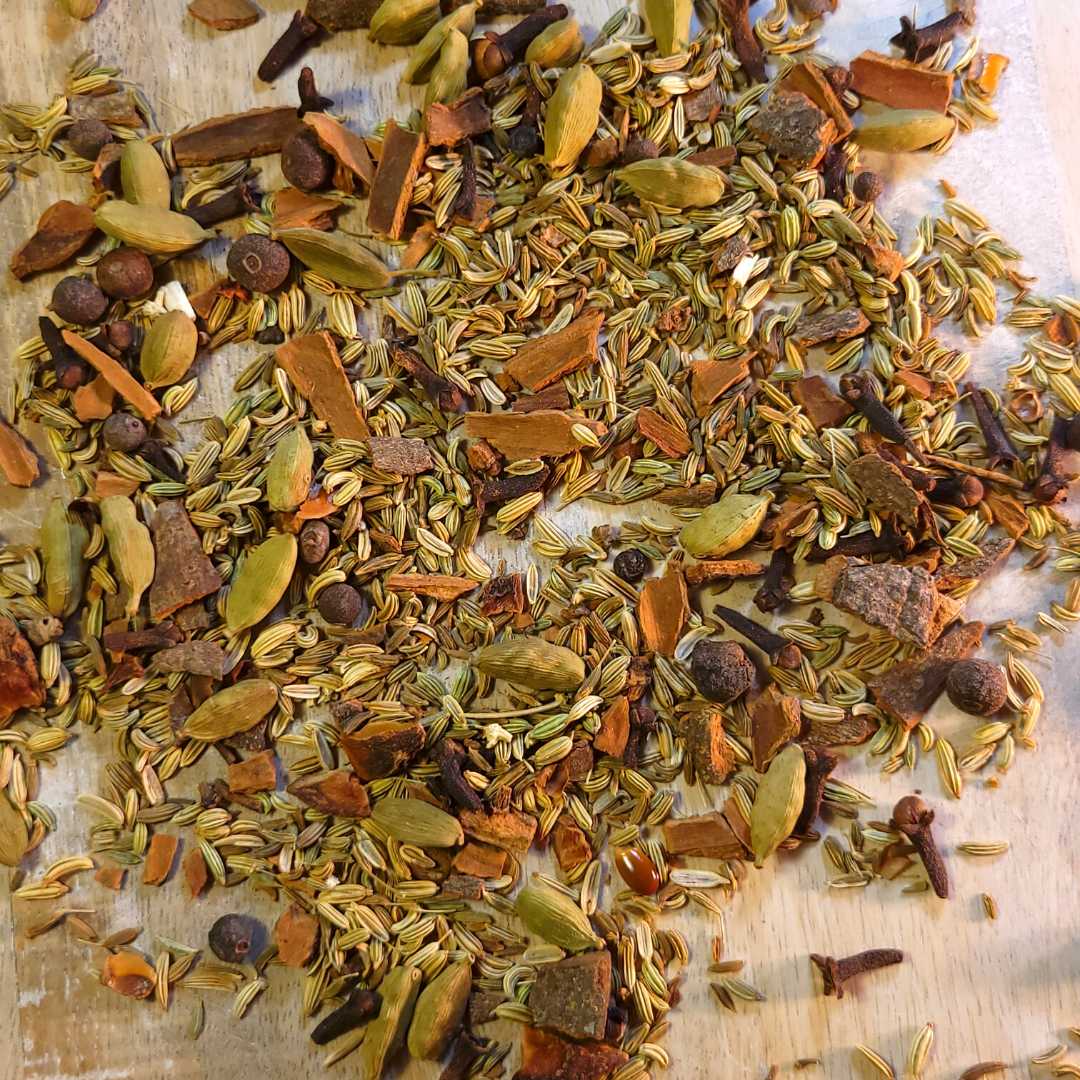 My boyfriend loves this set!
My boyfriend loves this set! he says they smell very natural and not too overwhelming, and work like a charm. thank you for the great product!
Relief
Helps my husband and my scalp feel relief thank you!
A healthy scalp!
I have problems with my scalp (itching) and this kit has helped me out so far!
Natural & Pure
I truly appreciate this Shampoo & oil! The shampoo cleanses and replenished at the same time. The oil is exceptional with the all the pertinent Ayurvedics combined and clearly made with Love! I have 17.5 year locs and was in desperate need of scalp attention to address my heavy locs and I was very relieved to have found this brand. Much props to Webuyblack website for advertising Alittlepeace. Thank you! Products are 5 Star for sure.